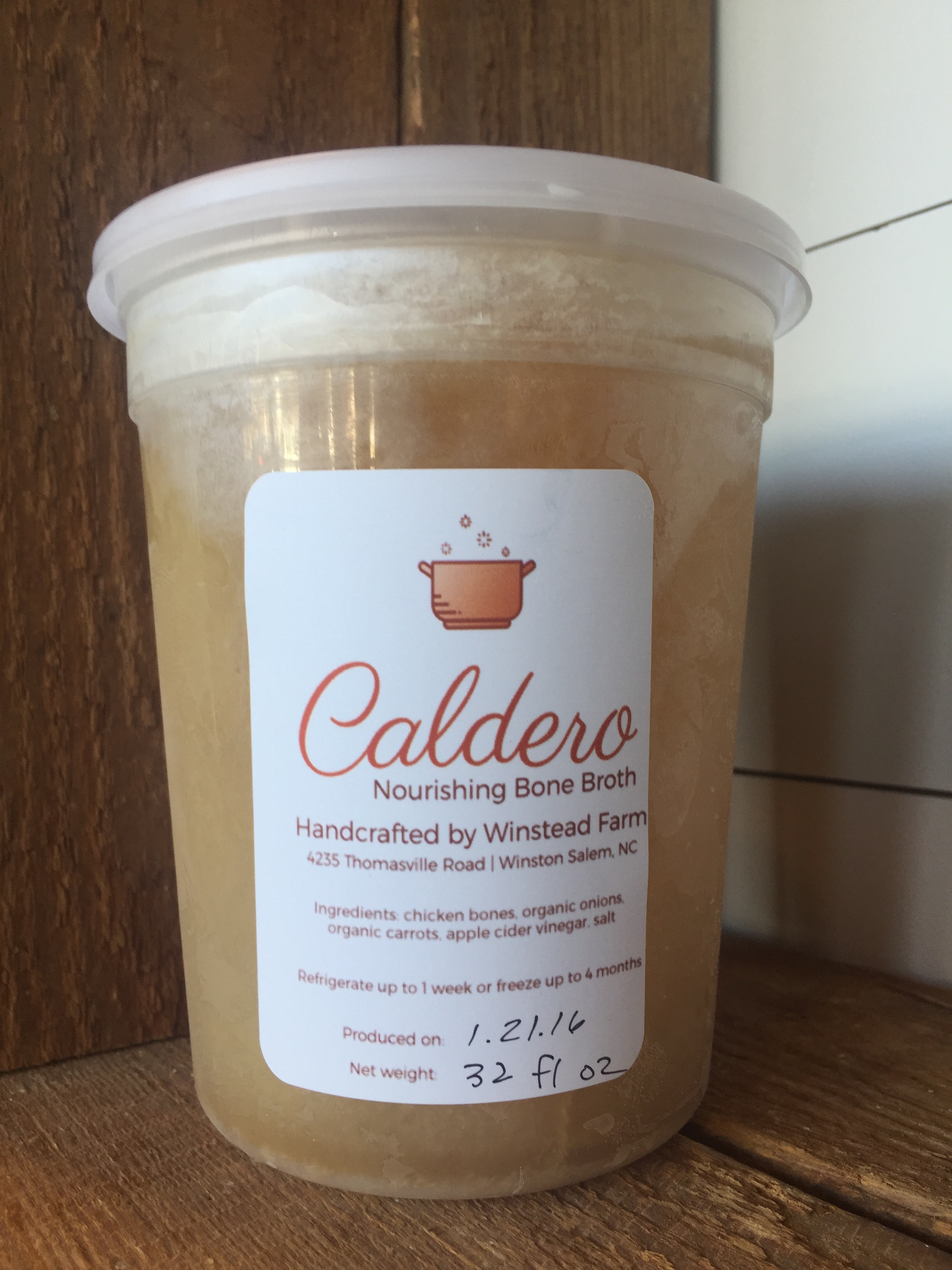 order juice & snacks
Caldero Bone Broth
Nourishing bone broth from Winston-Salem's own Winstead Farm pasture-raised chickens.
Caldero simmers chicken bones for 24+ hours to get all of the great minerals and nourishing compounds out of the bones and into the stock.
The bones are simmered with just organic veggies, vinegar, salt. These pasture-raised chickens are roaming free and fed a non-GMO diet!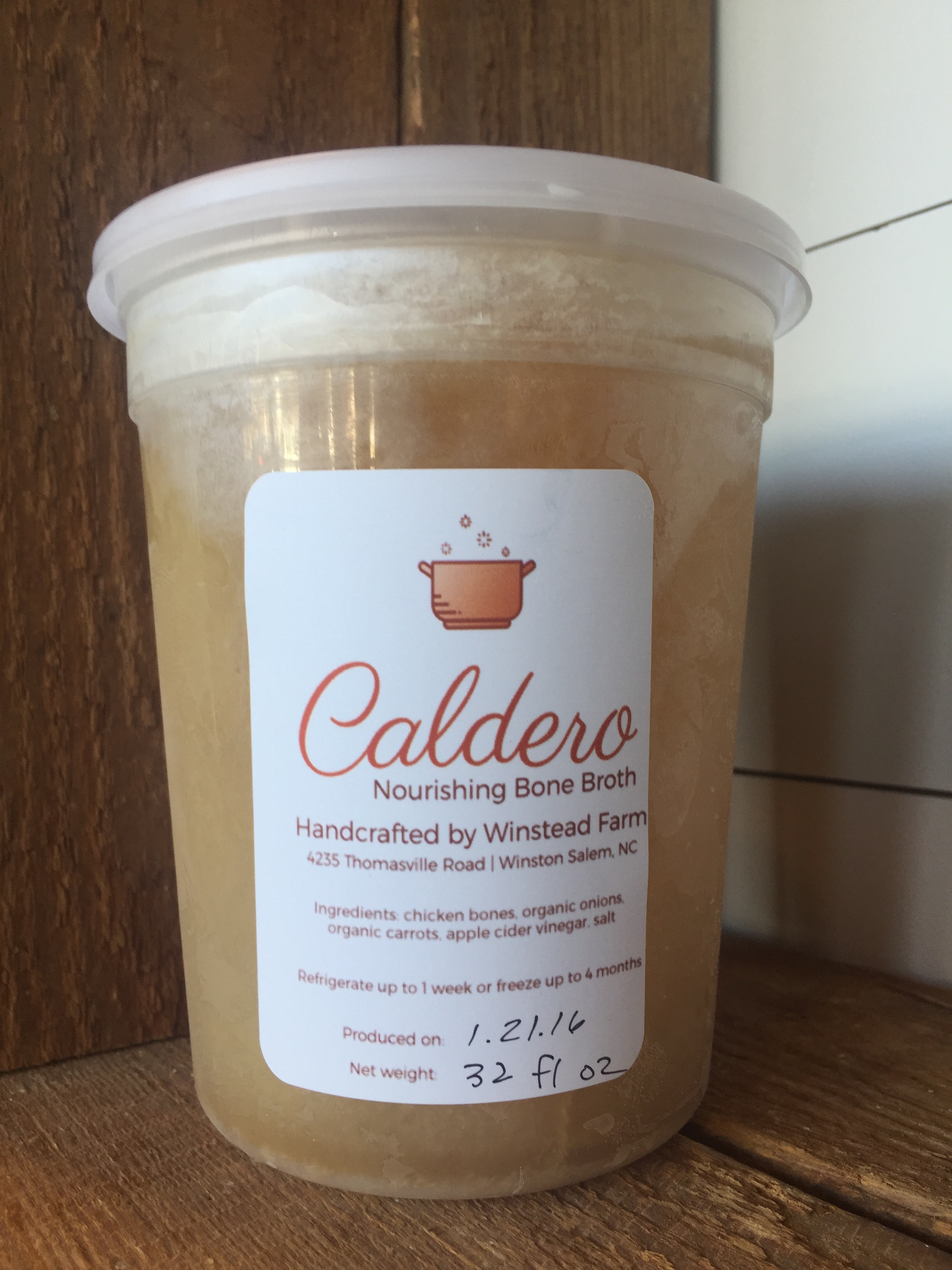 Additional Info
The broth is good fresh for 7 days in the refrigerator from the date of production (or date of thaw if frozen). Freeze up to 4 months. Gently thaw and heat on low when ready – too much heat reduces the nutrient content.
ORDERS for "pick up" are produced the next business day, and available for pick up late that day or the following day. Example: if you order on Monday night and request "store pick up" at check out, your cleanse will be ready for pickup Tuesday afternoon from the store, or the following day.
DELIVERIES to winston-salem homes and businesses are reserved for 3-day and 5-day cleanses (or a minimum order of $150). Deliveries are made Mondays, Wednesdays & Fridays. Allow 48 hours for processing, pressing & delivery - example: place your order by Monday for Wednesday delivery